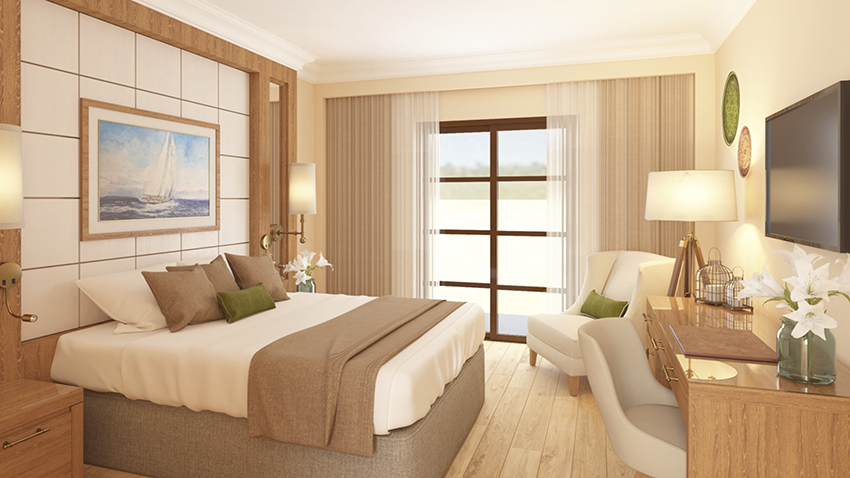 Hotel PortAventura Renovations
[16/04/2019]
Hotel PortAventura, the most strategically located hotel for PortAventura Business & Events due to its proximity to PortAventura Convention Centre, will reopen its doors at the end of May after having undergone significant renovations of its 500 rooms, communal areas and restaurants.
16 April 2019.- Located a three-minute walk from PortAventura Convention Centre and designed as an archetype of the Mediterranean essence of the Costa Dorada, Hotel PortAventura is one of the most interesting hotels for the Business & Events area.
After a full overhaul that has led to the remodelling of its 500 rooms, communal areas and three of its restaurants —Buffet del Port, Port Regata and Pica Pica— Hotel PortAventura will reopen its doors at the end of this May with a fresh, modern design that will complement the simple and colourful style of its recreation as a Mediterranean villa.
Hotel PortAventura, which recreates the life of a fishing village, distributes its 500 rooms throughout a complex that is located in magnificent gardens, a splendid lake, a gym with wellness space, two meeting rooms, two outdoor swimming pools and a wide variety of services to maximise any event.